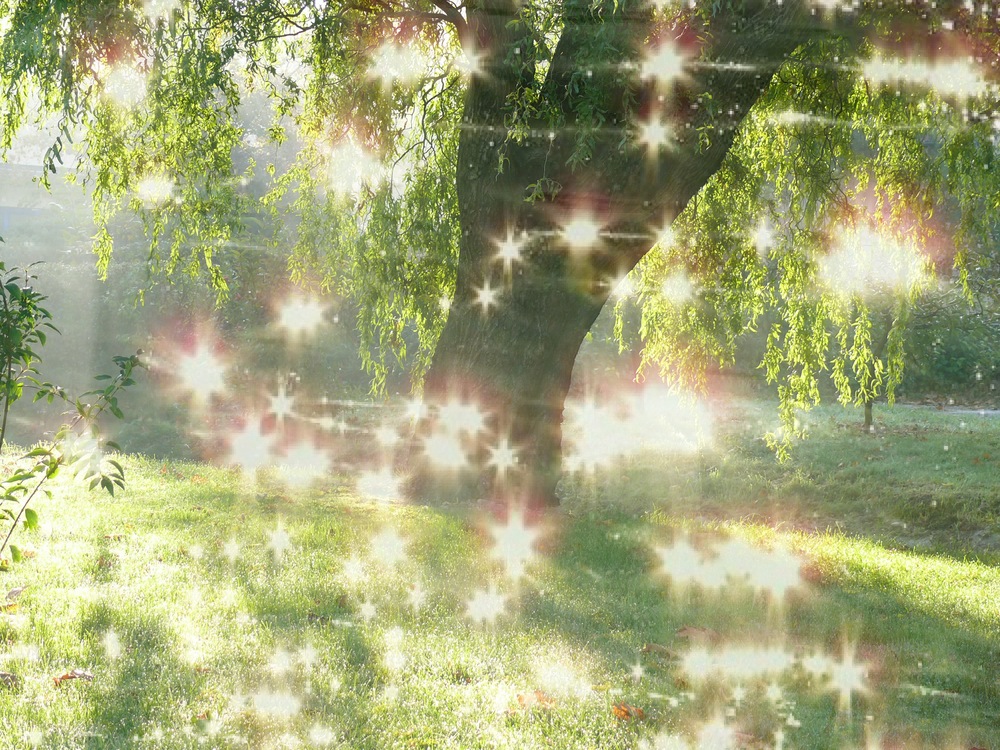 Dark Fairy Queen Writerly Bridal Shower Entry
Title: A Very Faery Wedding
Author: Christina Krieger
eBook: Yes
[hr]
"I announce from this day onward, you are eternally joined faeries."
A few hours earlier…
"Come quickly, Eliza," an elderly faery said with a friendly smile, grabbing Eliza by the arm and leading her inside. "We must get you ready. No time to waste."
Eliza had barely crossed over from the human world to the faery realm. Her newly transformed skin glittered and reflected the light as she moved. She would also have to get used to her new pair of wings. Eliza turned her head to marvel at them once more. Apparently, every faery's wings had a color unique only to them. It was known as the faery's gwenfaer. Her wings were a pearly light gold. She couldn't believe it. This was actually happening. Eliza, once human and completely unaware that faeries even existed, had crossed into a whole new realm and turned faery herself. All because she had fallen in love with Rowland, a faery native to this world. She was the only one ever to do so, and her actions had caused quite an uproar. Many faeries found her transformation incredibly romantic, but a few found her to be an abomination.
Eliza tucked all that aside; she had to get ready for her wedding, after all.
As she entered the woman's house, ten other faeries rushed at her, surrounding her with smiles and squeals of excitement. They simultaneously started to replace her current clothes with her wedding gown.
"It is customary for the bride to wear her husband's gwenfaer," the elderly lady said, who was evidently supervising all the other faeries getting her ready.
The gown was beyond beautiful. The entire dress was the same deep royal blue as Rowland's wings, and it was covered in shimmering blue stones that shone with a brilliance she had never seen on earth. As they slipped the dress over her head, Eliza saw the intricate weave pattern in the delicate lace-like fabric. Slots at her back allowed her wings to slide through with ease. Her hair was then curled and adorned with the same jewels that covered her dress. When she finally got to look in the mirror, all the faeries gasped at her reflection.
"You look radiant," one of them said, barely able to get out the sentence due to her excitement. "Rowland will probably fall out of the sky when he sees you."
The faeries led her outside where she met Rowland in an expansive field under the boughs of what looked like a giant weeping willow. All the limbs were covered in blue and gold shimmering flowers. Countless faeries flocked to watch the ceremony, but Eliza hardly noticed. She was too fixated on Rowland, who was staring intently into her eyes.
"You look absolutely stunning," he said in a whisper.
Eliza smiled. "So do you."
Rowland's tunic was a pearly gold, the exact color of her gwenfaer. Eliza then understood the tradition. Rowland wore nothing but pearly gold and had royal blue wings. She wore royal blue and had gold wings. It was a symbol of how their lives would be forever intertwined.
The king of the realm appeared and attempted to start the ceremony. But before he could say anything, a fire erupted in the middle of the field. Balls of flame started raining from above and all the spectators immediately scattered. As if by magic, the fire started to move on its own, taking the shape of letters.
"We need to get you two out of here," the King said.
As they flew into the sky, they saw what the letters said: Abomination
All of this because she had crossed over into their world. It was all her fault.
The King led them far from the willow tree and into a cave high above the ground.
"You should be safe here, at least for a while."
"Now what do we do?" Eliza said as Rowland wrapped his arms around her.
"We continue the ceremony of course. If you two don't join, they win. We have no reason not to proceed."
Rowland and Eliza both nodded.
"As the king of this realm, I announce from this day onward, you are eternally joined faeries. May your love forever be an example and inspiration for generations to come, and may your union be blessed for the noble stand you have both taken."
Rowland gently rested his hand on the side of Eliza's face and pulled her in for their first kiss as joined faeries… but it would certainly not be their last.
[hr]
This is my entry into the Dark Fairy Queen Writerly Bridal Shower, where we all write wedding-themed flash fiction as a gift to the lovely Anna Meade who is getting married!
Click here to see more details on the Writerly Bridal Shower
This can be a stand-alone story, however the characters come from a flash fiction piece I wrote for one of Anna's famous contests. I figured that would be fitting. You can read more about Rowland and Eliza here.
Congratulations, Anna!
https://christinakrieger.com/wp-content/uploads/2013/04/2013-04-19t08-30-24_01.jpg
750
1000
christinakrieger
https://christinakrieger.com/wp-content/uploads/2015/02/ck_logo_transparent1.png
christinakrieger
2013-04-19 09:07:46
2013-04-30 07:18:33
Dark Fairy Queen Writerly Bridal Shower Entry