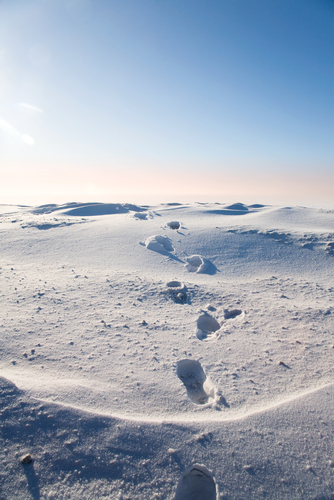 Andi pulled the hood of her snow jacket tighter around her neck, shielding herself from the wind that unceasingly nipped at her frozen face, as she trekked further across the Arctic Tundra. The GPS unit beeped in her backpack, her own personal harbinger, signaling the fast approach of something massive.
Could this be it?
The ground rumbled as it ran toward her, knocking her off her feet. An enormous animal resembling a tiger, with long, flowing fur towered over her. Its coat was pure white and glistened in the sun.
A euphoric tingling swept across Andi's body as it looked into her eyes and knelt down, signaling her to mount. As they rode, multi-colored light swirled in front of them, revealing the mythical portal.
She had found it—the means of traveling between worlds. She didn't know where she would end up, but she couldn't wait to find out.
[hr]
I wrote this for Jeffrey Hollar's Monday Mixer flash fiction challenge. Check it out at The Latinum Vault
https://christinakrieger.com/wp-content/uploads/2012/11/shutterstock_63620533.jpg
500
334
christinakrieger
https://christinakrieger.com/wp-content/uploads/2015/02/ck_logo_transparent1.png
christinakrieger
2012-11-05 14:49:51
2013-04-30 08:11:54
Monday Mixer – The Arctic