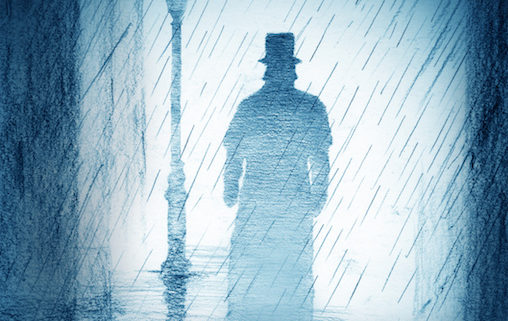 I feel the familiar tug in my gut, the very fabric of my being wrenched from the moment and space I once occupied. I am not surprised by the sensation, but rather welcome it, like returning home. But even after centuries of Time Walking, it still sends a thrill through me. Surrounded by black, lights sweep past my field of vision, like shooting starts in the dead of night, and for a brief moment, I feel as though we are flying.
And as immediate as the Walk started, we jolt to a halt. I look over at Kylie, who stumbles to the ground from the sheer force of the abrupt stop.
"Are you alright?" I ask, though I know she probably is not.
"Excuse me while I hurl," she says.
And she does.
Though I can hardly hold it against her. I can only imagine what an experience like that must feel like to a human.
When she finally composes herself, she stands and straightens her clothes. "I think 'quite a rush' doesn't cut it. Time Walking should come with a disclaimer."
"That is why humans do not typically attempt it. I must applaud your bravery."
"Umm… thanks. So where, or when, are we?"
"This is my favorite place. Victorian England."
Kylie looks around at the people bustling by on the cobblestone street, then looks back at me.
"Wow, you really do fit in here. You've got the top hat, waistcoat, long coattails… You even have the scarf thing."
" I believe the term you're looking for is cravat."
"Oh, pardon me." She smirks and turns to walk away.
"Hold up a moment. You cannot go galavanting around by yourself. We need to lay low and blend in."
"You mean everyone can see me?"
"You could see me when I came, could you not?"
"I guess you've got a point."
"Hey!" A voice yells from across the street. A man in his mid thirties starts running toward us.
"What's his problem?" Kylie whispers to me.
My stomach drops. Now I know when we are. "If I am not mistaken, it is about to start drizzling."
Raindrops splatter our clothes and Kylie looks bewildered at me.
"How did you know that?"
"I must apologize, I believe I forgot to mention something. Traumatic and/or historical events tend to pull those of my kind toward them when we travel. Sometimes we cannot help it."
"Okay…"
"I did not realize until this moment when exactly we landed."
"What happened here, Zeit?"
"This was one of those traumatic events for me. I made a mistake many years ago and involved myself a little too deeply into the affairs of the humans in that time. They found out what I am, and let's just say they did not take kindly to someone messing with their lives and futures. They tried to kill me."
"Is that possible? Never mind. Tell me later. But that's where we are now?"
I nod and pull out my pocket watch.
"Oh no, not again." Kylie shakes her head. I'm not ready for another one of those whoosh feelings in my stomach yet."
"It is either that or this man will try to kill us both."
"If I die while I'm with you…"
I nod, not letting her finish her train of thought. She immediately grabs my arm and squeezes her eyes shut.
"Here goes nothin'," she mumbles.
https://christinakrieger.com/wp-content/uploads/2016/11/AdobeStock_120600365-copy.jpg
474
508
christinakrieger
https://christinakrieger.com/wp-content/uploads/2015/02/ck_logo_transparent1.png
christinakrieger
2016-11-21 16:30:50
2016-11-21 13:21:43
Zeit Part 3