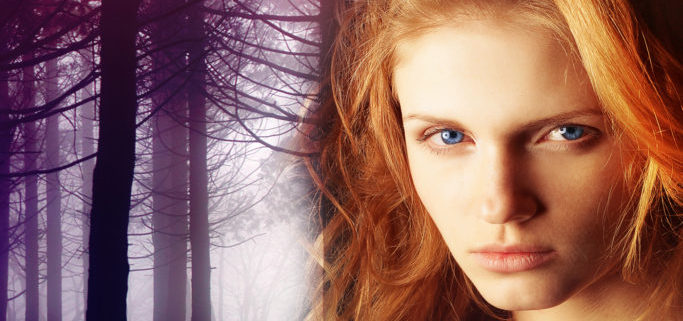 Enchanter (Flawed #4) Book Review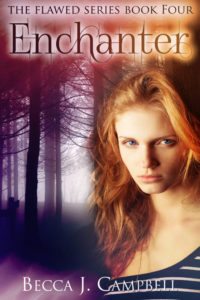 I wanted to take a moment to post my official review of Enchanter, the latest release in the Flawed series by Becca J. Campbell. If you're not familiar with the series, it's set in a world where some people develop supernatural abilities, sometimes referred to as "flaws" by those who feel their abilities are more of a curse than a blessing.  I'm a huge fan of Becca J. Campbell and the whole Flawed series, so if you haven't read them yet, be sure to pick them up! The series consists of four full-length novels: Empath, Outsider, Protector, Enchanter. There are also a few short stories in the series: Pulled, Constricted, and The Father Hunt.
Here is the official synopsis of Enchanter:
Violet can make anyone obey her. And she wants revenge.
After a series of abductions, Jade just wants to enjoy life with her boyfriend, Logan. But her empathic flaw has morphed into something even worse. Now her emotions are affecting everyone nearby, making her a dangerous force. Jade's volatile emotions and Logan's super-strength make a deadly mix.
Meanwhile, Violet, a woman from Logan's past, has turned from infatuated colleague to jealous stalker. After recovering from an injury, she develops the power to control minds. Now Violet is finally able to get anything—and anyone—she wants.
And Violet wants Logan.
While Jade is dealing with her escaping emotions, she meets fellow English major Graham. He is the only one who knows what Violet is truly capable of. Jade enlists his help to in trying to save Logan from Violet's clutches. But can they stop Violet before she puts them under her spell?
This fourth and final installment in the Flawed series once again pulls together a crew of friends with unique abilities. This time they must face the fury of a vengeful enchantress.
Now that you know a little about the story, here's my review:
Wow, what a great read! Enchanter by Becca J Campbell is the fourth and final book in the Flawed series. And I must say, she ended this amazing journey in a spectacular way.

In case you haven't read all of the books (something that should be remedied immediately) The Flawed series centers around a group of individuals who have developed supernatural abilities ranging from ultra strength, to not feeling pain, to absorbing the pain and ailments of others. Enchanter again follows the story of Jade, an empath who is learning to control her evolving powers. She is confronted by some very tough decisions, challenging her values and her control. These challenges cause her to cross paths with a couple of familiar characters: the ever-loveable Graham from The Father Hunt, and Violet, this installment's love-to-hate villain. Violet has developed some abilities of her own, and she is out for revenge.

Becca has taken us through an exciting ride with this series, and Enchanter is the perfect cherry on top. The characters are loveable and well written, and the story was gripping and fast-paced, not letting you put it down until the end. It was a great addition and a satisfying ending to the series. When I first heard this would be the last book, naturally I was sad to see it go. But after reading how this one ended, I feel it was a good place to stop. The series started with the characters feeling as though their powers were a flaw, something to despise and fear. But at the conclusion, they are viewed as something that can be used to help others, not to fear, but to embrace. It was a good message and a fitting conclusion. But not to worry… I hear a spin off series is coming out next, so while this series may be closed, there is more to come from the world of "glitches."
So until next time…

P.S. I would like to thank Becca J Campbell for sending me a copy of this book in exchange for my honest review.
I hope you enjoyed reading the review. Look for Becca's books on Amazon. And check out her website: BeccaJCampbell.com to stay up-to-date on her upcoming books, news, giveaways, and more!
https://christinakrieger.com/wp-content/uploads/2016/11/Enchanter_CVR_MED-683x1024.jpg
1024
683
christinakrieger
https://christinakrieger.com/wp-content/uploads/2015/02/ck_logo_transparent1.png
christinakrieger
2016-11-29 16:30:54
2016-11-29 13:42:07
Enchanter (Flawed #4) Book Review