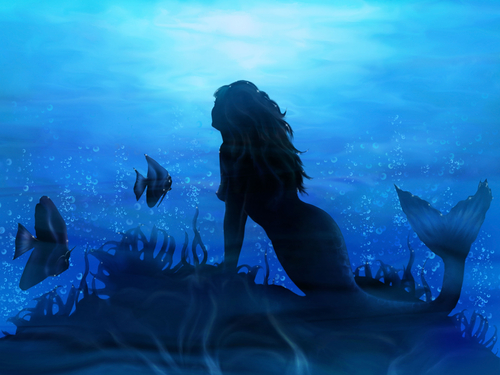 Reason – Forbidden Love Blog Hop
Here is my entry for the Forbidden Love Blog Hop contest at Bullishink.com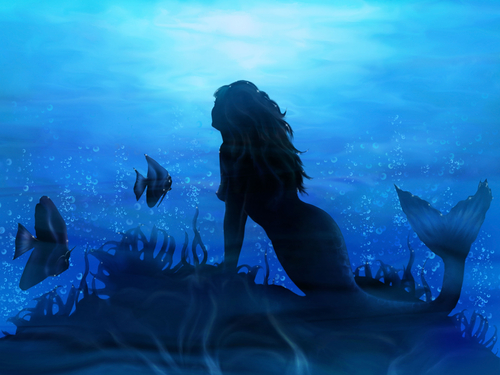 Reason
"I smell humans," Elena, our queen, said with a mischievous smile.
I could smell them too—unsuspecting sailors about to fall prey to our charms. My fin itched in anticipation. We waited just below the surface of the water as the oncoming rowboat slowed to a stop above our heads.
One after another we popped out of the water and hung our arms over the edge of the boat. Our task was simple, natural, like swimming. We were to captivate a sailor with our enchanting songs, lure him into the water, and drown him. We're called mermaids, sirens of the sea. And this was the reason for our existence.
I locked eyes with my prey. But what happened next I never saw coming. I couldn't look away. I was the one enchanted, not the other way around. In that moment, I knew I couldn't kill this marvelous human, with his chocolate eyes and wind-tossed hair.
"My name's Eric," he said softly. "You're beautiful."
As he leaned in to kiss me, Elena's shrill voice yelled my name. "Ariel!"
I knew what it meant. Who was I fooling?
I grabbed him by his shirt collar and we plunged into the water. And I held him there until almost the breaking point.
But I just couldn't do it. I loosened my grip and he floated to the surface.
"You know the consequences," Elena said.
I nodded as I watched the boat and its single occupant row away above my head. With a flick of her fingers, my fin split apart and morphed into legs. A foreign choking sensation gripped my lungs and I haphazardly swam to the surface. As I gasped for air, I frantically searched in all directions.
But the rowboat, and the reason for my human existence, was gone.
~297 words~
https://christinakrieger.com/wp-content/uploads/2012/07/shutterstock_60582430.jpg
375
500
christinakrieger
https://christinakrieger.com/wp-content/uploads/2015/02/ck_logo_transparent1.png
christinakrieger
2012-06-07 18:07:25
2012-06-07 18:07:25
Reason – Forbidden Love Blog Hop