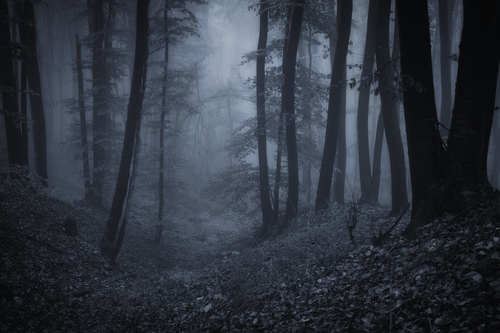 BlogFlash 2012 Day Thirteen: Forest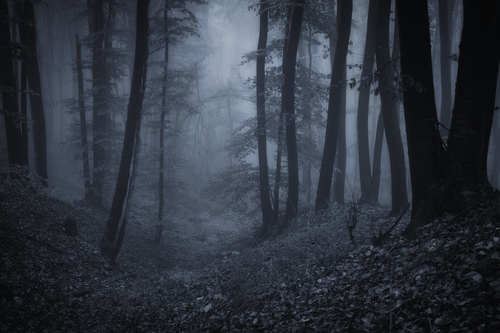 Eliza slung her backpack over her shoulder as she walked toward the edge of the forest. Rowland was busy working, but she couldn't get the image of the beautiful sunset out of her mind. So she was determined to find his favorite spot, even though he couldn't join her. It was better than sitting home alone all night.
"I've got to be getting close," she thought out loud, after an hour of searching.
Two hours into her trek, she still had not found the spot. The sun was gone and now she was lost in the dark.
"Great."
"Hello, Missy," a sly voice said behind her. She turned at the sound, but saw nothing.
"Who's there?"
"You don't belong with him," the voice whispered. It sounded familiar, but she couldn't quite place it. "He doesn't really love you. Get out while you still can…"
The trees spun as Eliza's consciousness stared to slip, and she collapsed on the forest floor.
~
BlogFlash 2012 is a 30 Day challenge to write a 50-100 word post each day based on that day's prompt. All my posts will be linked as a continuous story, a prequel to a series I've been writing.
Be sure to check out Terri Long's BlogFlash 2012!
Need to catch up on the story? All my BlogFlash entries are here, or you can read the original story, The Transformation.
https://christinakrieger.com/wp-content/uploads/2012/08/shutterstock_87951418.jpg
333
500
christinakrieger
https://christinakrieger.com/wp-content/uploads/2015/02/ck_logo_transparent1.png
christinakrieger
2012-08-13 07:55:06
2012-08-13 07:55:06
BlogFlash 2012 Day Thirteen: Forest