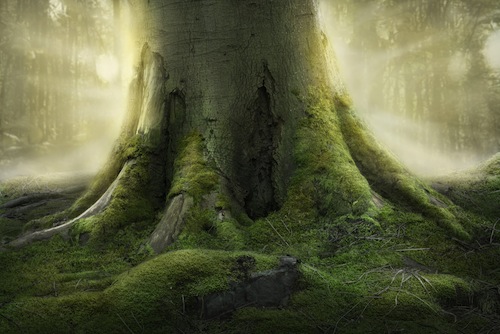 BlogFlash 2012 Day Twenty-Four: In The Woods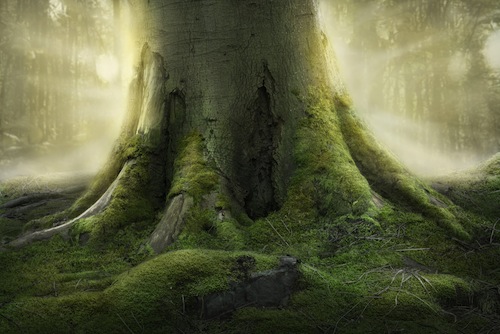 "I know you're out here, Vick," Eliza said.
The woods were cold and dark. Only the glow of the moon lit her path.
"So, we meet again," the chilling voice said behind her.
Eliza turned to see Vick in his faery form. His whole body was unnaturally dark, and his eyes were back-no irises.
"I've been waiting for this," he said. "Do you really think you could just waltz into our world? I won't allow it."
He thrust his hands toward her and a burst of dark light streamed directly at her. Just before it made contact, an explosion of gold light erupted and Rowland materialized right in front of her.
White and gold sparks crackled in Rowland's hands, and he shot his own burst of light at the creature. Gold flooded the woods as Vick flew backward twenty feet.
"Is he dead?" Eliza said as Rowland wrapped his arms around her.
"Yes. I hit him directly in the heart. Something that evil can't comprehend the light. He's gone."
~
BlogFlash 2012 is a 30 Day challenge to write a 50-100 word post each day based on that day's prompt. All my posts will be linked as a continuous story, a prequel to a series I've been writing.
Be sure to check out Terri Long's BlogFlash 2012!
Need to catch up on the story? All my BlogFlash entries are here, or you can read the original story, The Transformation.
https://christinakrieger.com/wp-content/uploads/2012/08/shutterstock_107324315.jpg
334
500
christinakrieger
https://christinakrieger.com/wp-content/uploads/2015/02/ck_logo_transparent1.png
christinakrieger
2012-08-24 07:16:30
2012-08-24 07:16:30
BlogFlash 2012 Day Twenty-Four: In The Woods